When we started this discussion of key elements, we started with the basics of light, air and design. For Air, we would like to introduce the one and only Peter Hojerback, CEO of Avidicare from Lund, Sweden. http://Www.Avidicare.com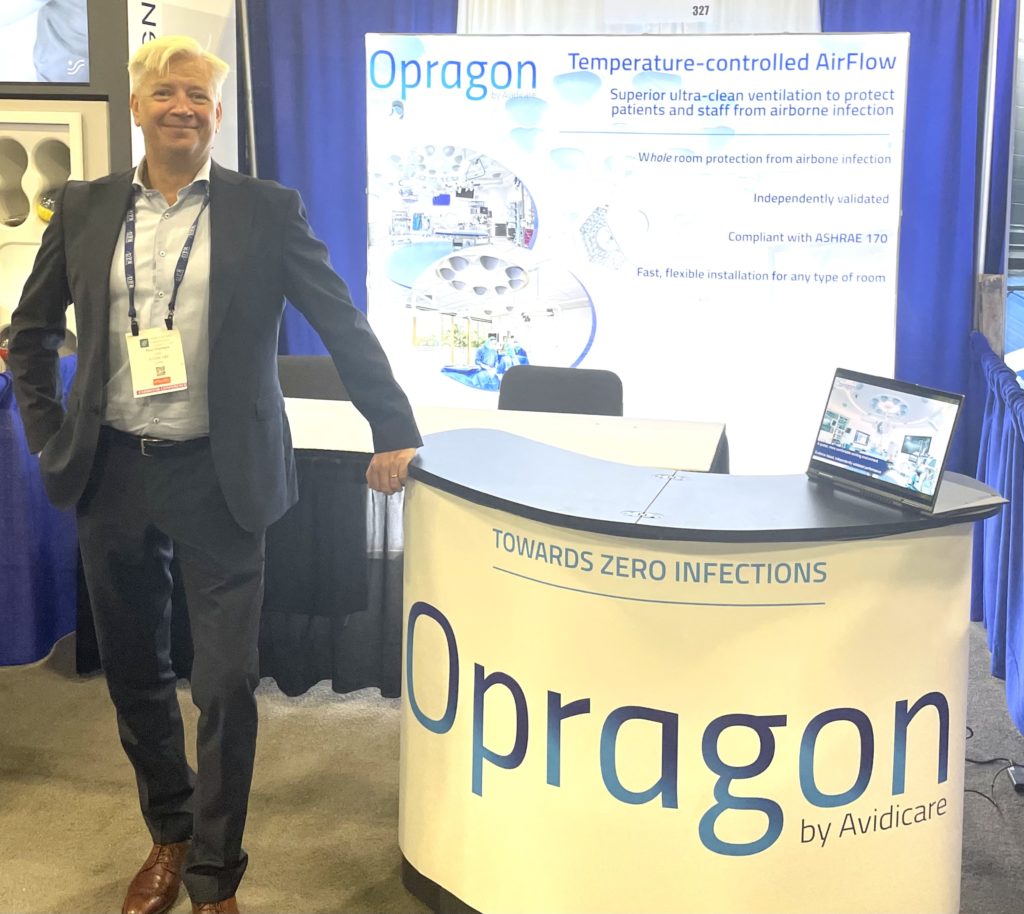 With installations throughout Europe, Opragon started in Sweden and quickly grew as more surgeons desired improved operation rooms and healthcare outcomes. Avidicare has partners in Denmark, the Netherlands, Germany, Italy, and projects on many continents. With a US base in Rochester, NY, Avidicare has efforts in California, Florida, Texas and other states for select healthcare clients and teams looking to improve the air quality in the most sensitive environments. More locations are under development as US clients learn what the ultraclean Opragon can do to reduce infections while improving staff comfort and safety.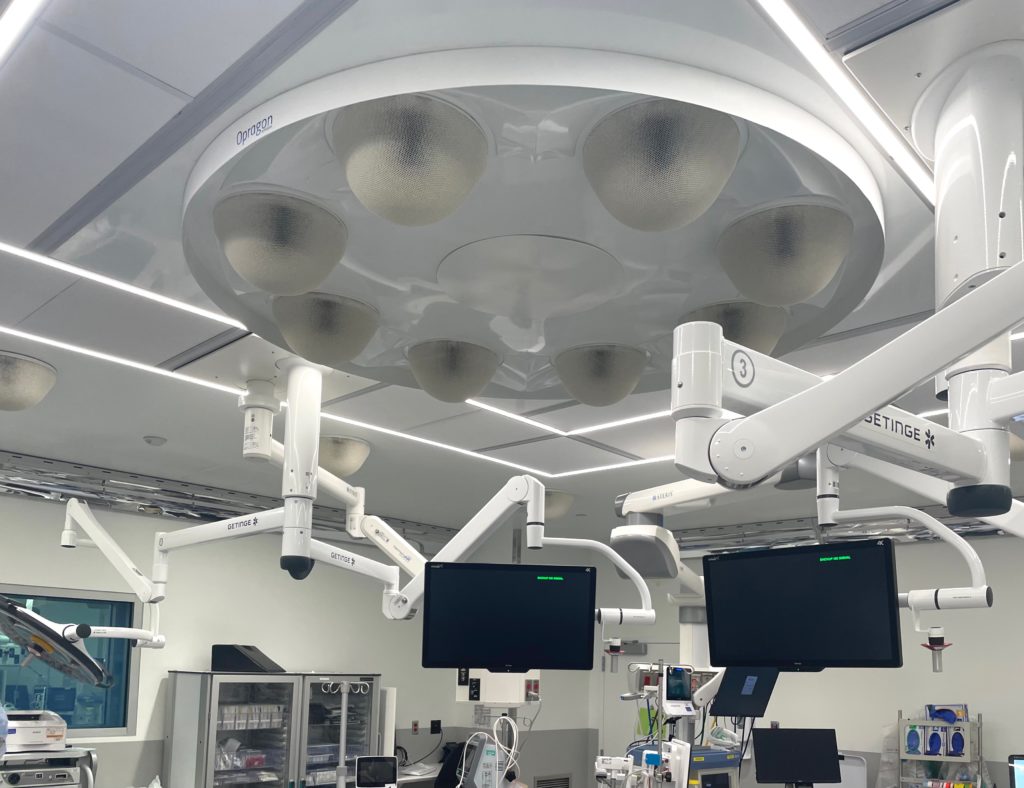 SwiftEnvirons: How do you see Avidicare's Innovation:
Peter:
Rethinking 50 year old design assumptions – innovative design drives towards zero infections in healthcare settings.
Reducing infections, making healthcare safer saves lives
Making the world a little bit better is quite exciting, even if it's a small part of the world. That's mostly for the patients but giving people comfort and doing it in a way that doesn't harm nature but helps nature.
SwiftEnvirons: and Sustainability?
Peter: Swedish sustainable energy efficiency – the cleanest room for the amount spent – first cost and life cycle cost. The Opragon achieves high level of sustainability and infection reduction as evidence by the Sustainable Healthcare Award from the Swedish Energy Agency. The system is flexible enough to meet higher standards yet turn down when desired.
SwiftEnvirons: Through your experience, you have seen many good examples of Leadership. How would you characterize strong leadership?
Peter: What I see works well and necessary to spur growth is ability to create sense of purpose and energize the team.
SwiftEnvirons: How do you describe successful Project Management?
Peter: Persistence, strong and engaging, able to engage and motivate others, have good communication skills, organizational skills, negotiation skills to be able to handle situations and find a way ahead, keep things moving even if there are difficulties.
SwiftEnvirons: Your product exists in a highly regulated environment on multiple continents. How do you see the Regulatory Setting?
Peter: The tougher the standards, the easier it is for us.
SwiftEnvirons: How would you describe International Work?
Peter: Europe is further ahead in terms of airborne infections, working on it since 1960s, most notably Scandinavian countries and the UK. We have a long history of rethinking ventilation for the contemporary surgical environment.
SwiftEnvirons: And sourcing of materials?
Peter: Knowledge is the primary "material" . International exchanges for doctors – including the USA, for both research and practice, in Sweden to learn about better ventilation. Word of mouth has spread throughout Europe, Italy Ukraine, Middle East, China. In terms of delivery of the Opragon, we can meet or beat US vendors in America, due to the Avidicare production and delivery capacity in Europe.
SwiftEnvirons: We have heard from others in this discussion that People are primary. What is your perspective on the human aspect?
Peter: Of course. What excites me is the ability to make healthcare safer. Antibiotic resistance is growing and we will soon not be able to rely solely on antibiotics. This global threat is moving slowly but is happening in a disturbing way. We, as humans, need to be able to depend less on antibiotics and look to other practical solutions to improve our environment.