A Profile of Technology and Health
SwiftEnvirons sat with Binda Mangat in this installment of our discussion on leadership in innovation and sustainability.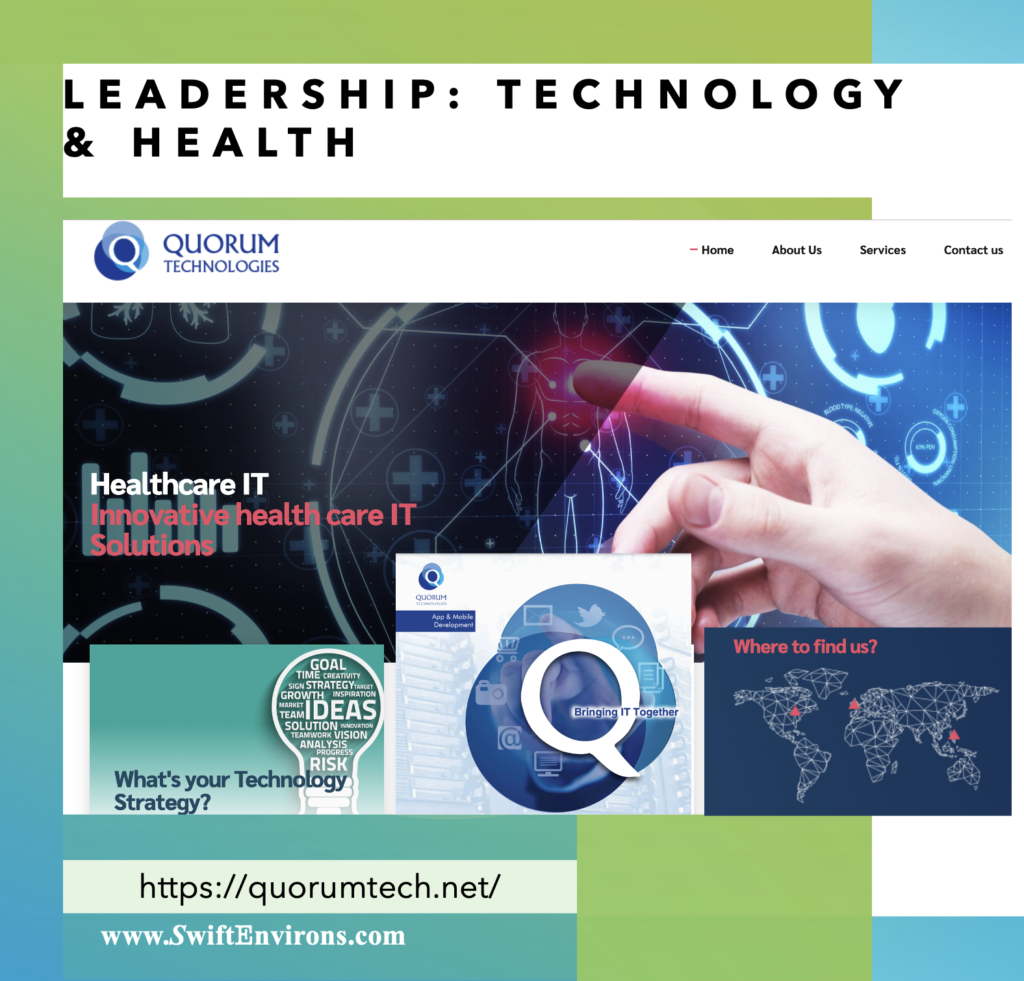 The company's experience is extensive:
•Technology solutions from infrastructure to devices to apps to games
•Locations in Sacramento, Dallas, Turkey, India, Africa
SwiftEnvirons: How would you characterize Innovation in the context of Quorumtech:
Binda: Infrastructure led to gaming on the iPhone which led to applications. The applications led to devices and from there to telemedicine and more applications
SwiftEnvirons. What is essential for Leadership:
Binda: Open mindedness, flexibility, an ability to build trust. Open to learning new things and recognitio n that you don't know everything
SwiftEnvirons: With your background growing up in Africa, school in the UK, then Canada and now the U.S.A, you certainly have seen all manner of international conditions. With that experience, how do you perceive international work?
Binda: There is great potential. Take India as an example. For decades, their educational system focused on more math, for generations. Sometimes it takes that much time. India is now producing more doctors and engineers. They have made progress but the population, there is So much Growth potential.
Our work touches the USA, UK, Africa, India and there is so much technology potential everywhere.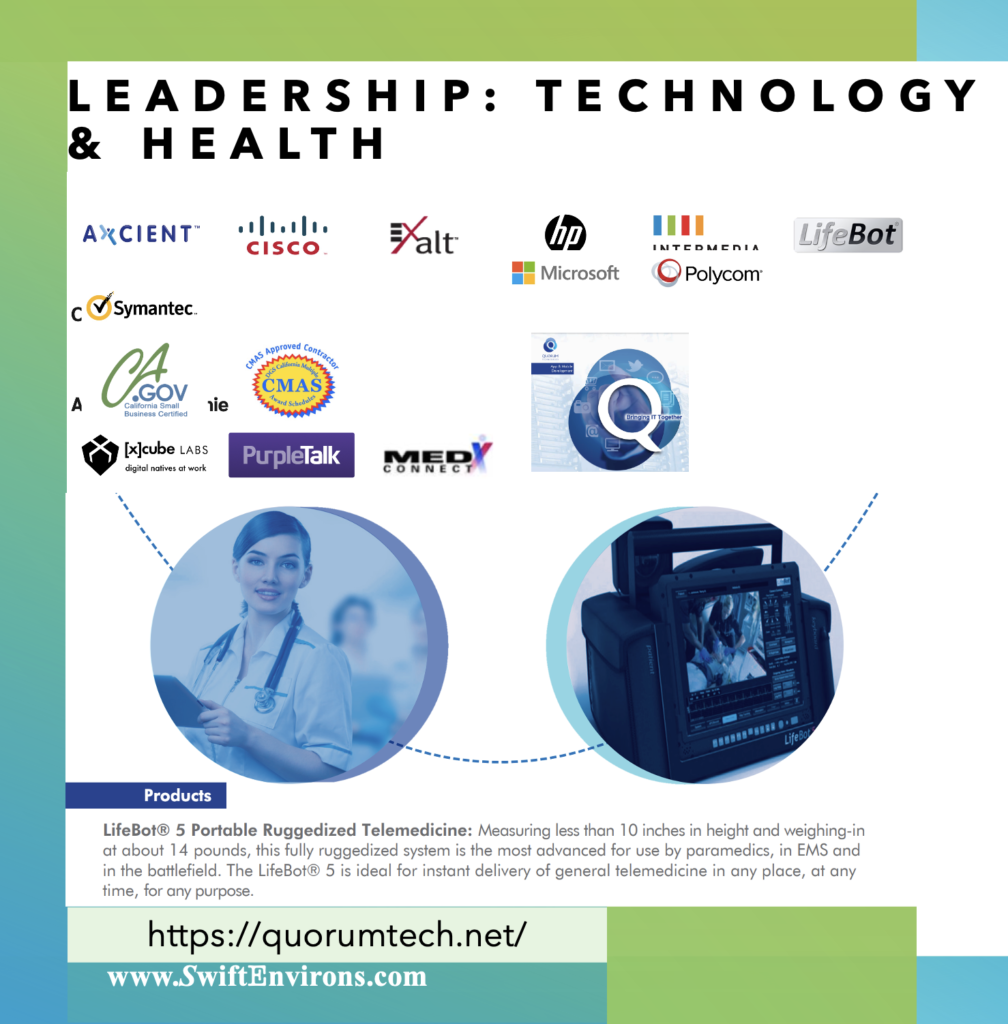 SwiftEnvirons: How would you describe the greatest challenges to community?
Binda: People can be the greatest barrier. People who are closed minded and not open to innovation. I will give you an example from here in the USA. When asked to improve infrastructure for communication for a healthcare system, we proposed a private network. From top to bottom, we were told: "You Can't do that!" Our response was: "But we have already implemented in England!" That broke the ice and we were able to break down that barrier and create the network. It was not a technological barrier. The barrier was cultural.
We are privileged to work with people from different cultures, we all worked together. White, black, Sikh, Christian, Muslim. That is our strength.
Finally, understanding your part in a community means helping others.
Helping others is a privilege not a chore.
SwiftEnvirons: What is your perspective on the most important resource –People?
Binda: We are humans. We are learning to give back so we support non profits. Nonprofits such as Women's Empowerment. It is a way to act local and support a program that helps women get jobs, get back on their feet
Opportunities are there , just need a catalyst to drive change
SwiftEnvirons:Your final thought – what is most important?
Binda: People and their health.
SwiftEnvirons: and what future innovation supports this?
Binda: We have an app for that question. For Mental Health.
THE CHALLENGE Managing Psychosis
THE PROBLEM – Relapse -80% of individuals in community settings within 3 years of psychosis onset.
THE OPPORTUNITY Monitoring for relapse predictors.
THE SOLUTION – The Mobi app. It is a client health survey and symptoms 24/7, on a secure web. The dashboard makes it easy to enter survey responses and it includes proactive algorithms to predict symptom worsening and provide proactive actions
Transforming from crisis management to preventative care.
Portions of this conversation were originally presented at the Global Symposium on Leadership and Project Management in August 2023. A special thanks goes to Les Stein and Jacques Alexis at Northeastern University.