Notes from a brief visit to the Research Triangle Park, Durham and Charlotte. It's abundantly apparent that the region is continually growing and evolving a robust ecosystem of innovation, research and community.
Charlotte has a truly vibrant, emerging city core.
Durham has succeeded in revitalizing the core around the American Tobacco Historic District and Durham Bulls field.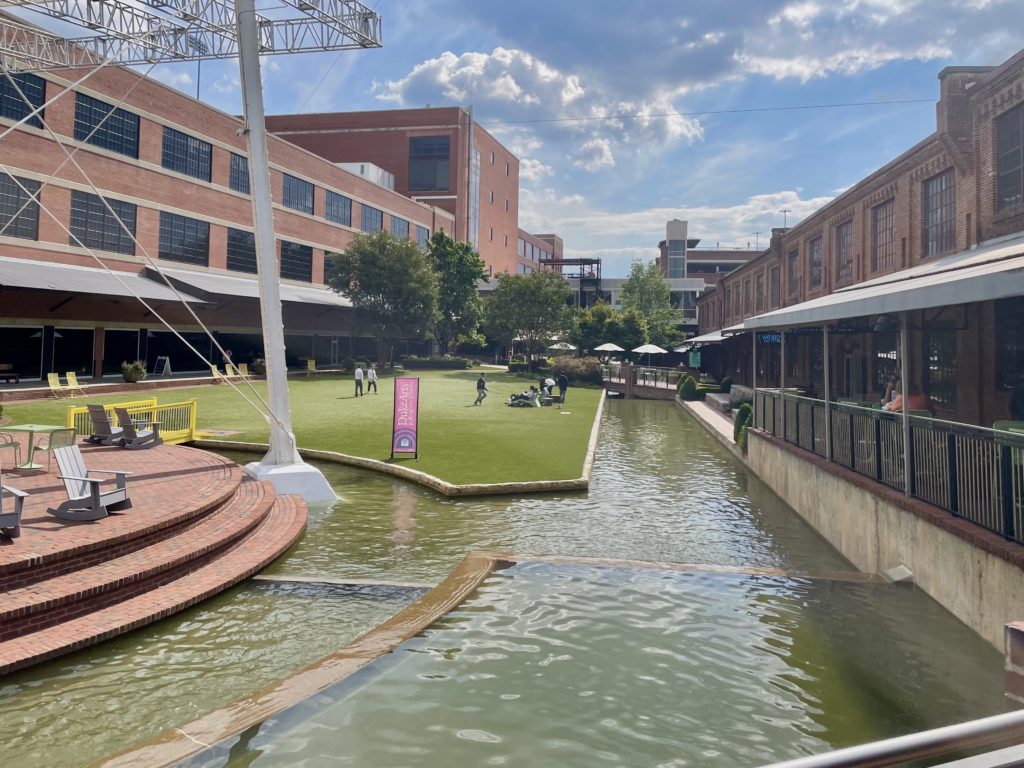 There is so much written about the Research Triangle Park, widely known as the largest, most successful research park. Seeing it is to believe the success.
The ecosystem of places works and thrives, but most remarkably may very be the next generation of the park: HUBRTP. With buildings under construction, this will be a complete rethinking of the research park, a mixed use core with vibrant features to ensure the success of the next generation: