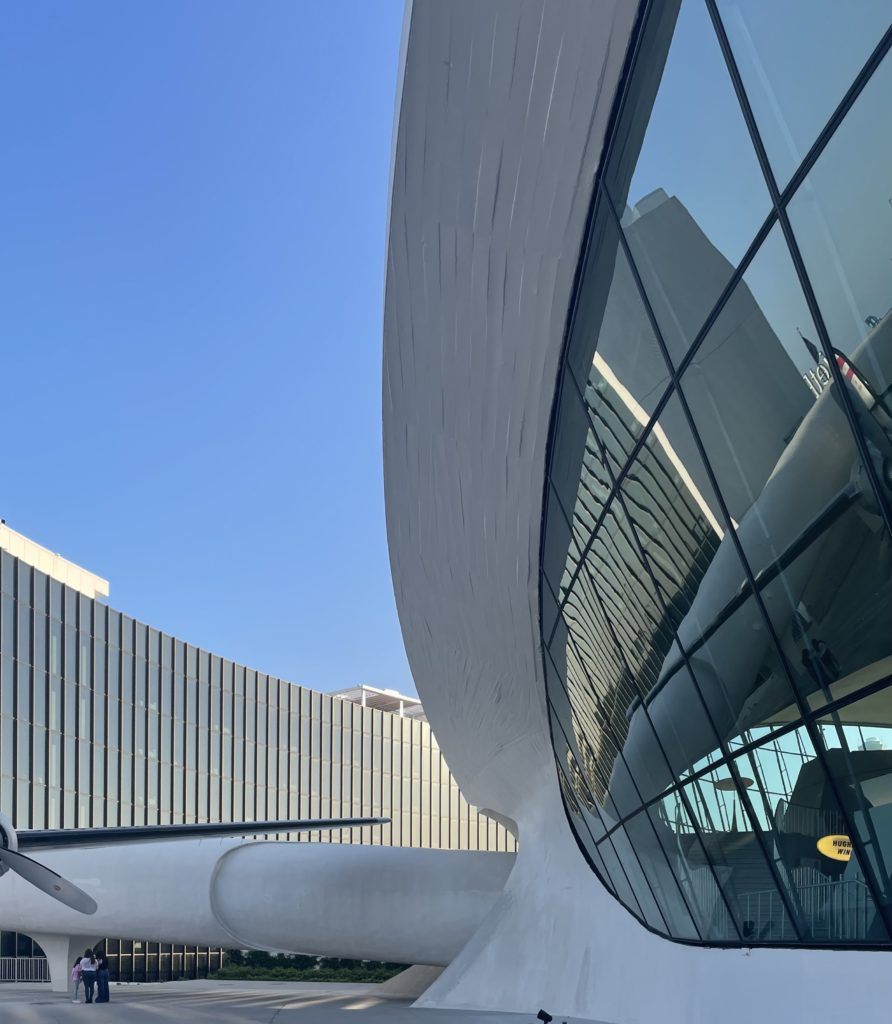 Perhaps two of the most overused terms are "Mid Century Modern" and "P3". So many projects attempt to recreate either the former or deliver by utilizing the latter. But there are successes. Today we visited the successful combination of both at the TWA Flight Century at JFK Airport in New York City.
People ask us "what is your favorite mid century modern building?" There is a perception that we might have a list of favorites, when in fact most buildings from the last half of the 20th Century are knock-offs, at best. For those of us who lived and studied true modern architecture, there is also so much kitsch in the dumpster of the 20th Century.
The TWA Terminal designed by Eero Saarinen is a true example of mid century modern. Designed to express and evoke the exuberance of flight, it is a sculptural and architectural marvel.
But it fell into bad times and was abandoned less than 40 years after it opened in 1962. Which brings in P3, or Public Private Partnerships. Jetblue and their partners in hotel development and operations, design and construction (see https://lcnyc.com/projects/twa-hotel for a description of the project and team) brought the masterpiece back to life through redevelopment under a 75 lease.
The TWA Terminal now has a second life as hotel, conference center and a living museum to mid century modern, thanks to P3 development. The term of lease actually far exceeds the original use and preserves the TWA as what it is – a true icon of Modern Architecture. The team's attention and respect to details of design and ambiance (down to thematic music) make it a true representation of mid century modernism, brought to life by a public private partnership. The TWA is proof that P3 can work and archictectural gems can be revitalized for generations.