Zimmer Gunsul Frasca Partnership (ZGF) is more than a design firm. Their stewardship of People and Places has pushed boundaries and redefined environmentally appropriate design.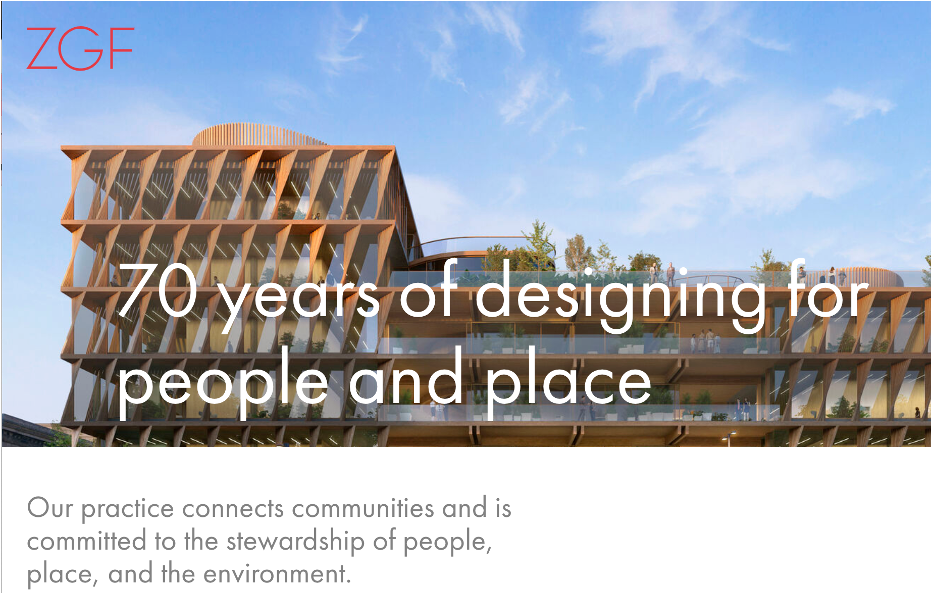 When SwiftEnvirons embarked up this discussion of key elements, we thought of the basics of Light, Air, Energy and Design. SwiftEnvirons sat with Ted Hyman, FAIA, CEO of ZGF in this installment of our discussion on leadership in innovation and sustainability with the focus on Architecture and Design.
Ted Hyman is responsible for many of ZGF's most challenging and technologically complex projects, and leading ZGF as one of the world's premier architectural firms.
•Ted has designed some of the greenest buildings in the United States including the largest net-positive building in the world – California Air Resources Board.
•Ted's team designed the J. Craig Venter Institute in La Jolla, CA, which has achieved LEED Platinum® – the first net-zero energy biological laboratory in the world.
•In 2016, Ted participated in a historic forum in China to address China's commitment to signing the Paris Climate Accords.
What does Ted have to say?
Innovation and Collaboration
SwiftEnvirons: The challenge is how do you bring together people who would otherwise never talk to each other to work on projects together?
Ted: We design collaborative spaces.
SwiftEnvirons: Tell us your thoughts about bringing Sustainability to a project?
Ted: At Oregon State University, the engineers resisted building a supercomputer facility out of wood. We pressed them – Why? Their answer: Well, because we haven't done it that way. That's not an acceptable answer. We continually push the boundaries.
SwiftEnvirons: What is your philosophy regarding Leadership?
Ted: We look for individuals who have passion, fearlessness, and align with our values.
SwiftEnvirons: and Project Management?
Ted: We expect project managers to be a strong advocate for our value proposition on design, equity and sustainability, while managing the cost and schedule of the project.
SwiftEnvirons: What are you doing to address Justice & Equity?
Ted: Everyone deserves good design. Diversity is a big bucket for us.
Climate Change and Community
SwiftEnvirons: Let's return to Climate Change. What is your perspective?
Ted: The built environment is responsible for >40% of carbon. We have a responsibility to act accordingly. Building reuse should be considered first and creates dynamic opportunities.
SwiftEnvirons: Sourcing of materials is essential in this market. How do you address this with projects across the globe?
Ted: With the focus now on embodied carbon, mass timber is one way of reducing the carbon footprint of the structure. Our projects look to local sourcing – whether it is in Portland or Barcelona.
SwiftEnvirons: Tell us about Community Impact:
Ted: Every project should improve the lives of those who experience it.We are finding ways to run project revenue back into the community, especially the underserved. Example: The PAE building where the developer insisted we take a broader involvement – an ownership involvement in the project. Put your money where your mouth is – and we did.