A big thank-you to Gino Segre, who provided Swiftenvirons a tour of the Bakar Bioenginuity Hub at UC Berkeley, aka (Bakar Labs) , sharing insight into the successes of the premier, thriving laboratory ecosystem: "Everything that a bio-entrepreneur needs, all in one location".
Over the past few years, SwiftEnvirons assessed a cadre of life sciences laboratories – and one stood out – the Bakar Bioenginuity Hub (Bakar Labs) at UC Berkeley. Naturally, we were excited to meet Gino and tour Bakar Labs to learn more about their success. If the unique structure wasn't enough, or the story of reuse of a modern architecture landmark, the curated ecosystem of innovation and collaboration is essential to the success of the facility.
Gino noted the unique structure and plan for the building afforded a unique ability for visual connectivity, collaboration and innovation. The open, airy and flowing plan provides a unique architectural structure. The original use included museum galleries at each stepped level. These spaces were deftly converted to shared labs or core labs support, with a flowing ramp connecting all levels.
Gino shared that the lab serves to connect academic and private research. As companies succeed at Bakar Labs, they move to the surrounding community and larger spaces more suitable to their growing needs. A continuous process recurs as the next venture backfills spaces recently vacated. Bakar Labs connects the participants through a wide range of sophisticated resources tailored to early-stage bio-entrepreneurs.
In addition, Bakar Labs provides access to executive mentors, interns and corporate affiliates. along with affiliated parties including legal, communication and other factors needed for successful emerging companies. Bakar Labs includes share resources for research as well as community spaces, conference, presentation and outdoor spaces. Bakar Labs provides the location, resources and programmatic support for bioentreprenuers and connects them with the community.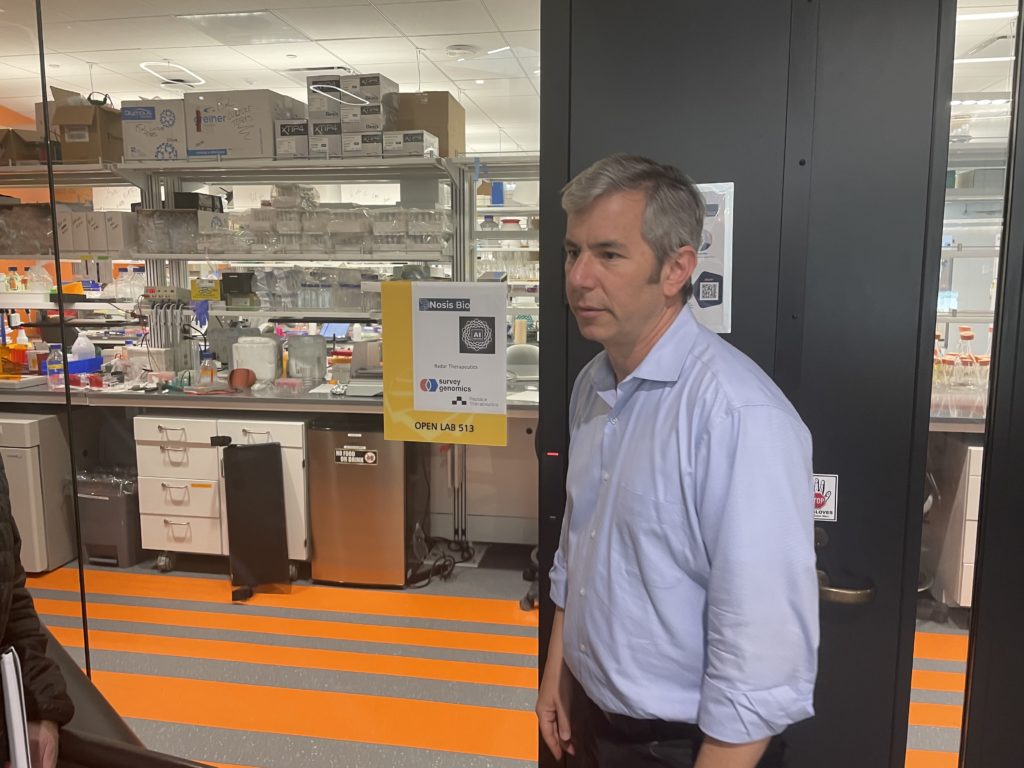 Architects: MBH
More details can be found at the Bakar Labs:
This dynamic incubator is at the core of UC Berkeley's number one ranking as a public university in
https://www.forbes.com/top-colleges/ and US News and World Reports. Moreover, Pitchfork's 2023 rankings places UC Berkeley as the number one university in venture-backed companies. The Bakar Bioenginuity Hub is essential to these successes in connecting academic and private innovation.